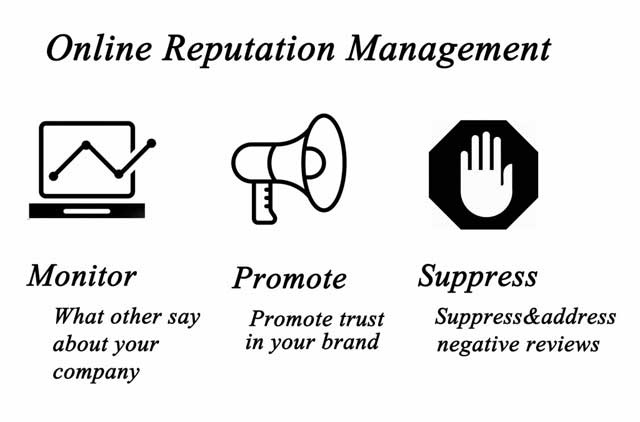 Reputation Management Services.
One of the things that can make or break a local business is its reputation. As search engines become more advanced at pulling rich data from local business directories, rating networks, and review sites, it makes it easier for a consumer to make a decision about a local business based on their star ratings directly from search results – without reading one single review!
Your reputation is not always in your control.
And unfortunately, bad reviews happen to good local businesses for a multitude of reasons that may or may not be within your control. Your local business may have hired one bad staff member that made one bad impression on an influential member of a popular review site. Or another local business in your area may have hired a service that offers black hat techniques, such as placing bad reviews on their competitor's listings.
Reputation management is crucial.
This is why reputation management is crucial to local businesses. It's important for local businesses to know how to the right tactics to encourage positive reviews without going against the guidelines of popular networks that make it difficult for local businesses to get their positive reviews recommended and their fraudulent reviews hidden.
Reputation management should be handled proactively.
Even if you don't have a reputation management problem now, you should consider taking a proactive approach to your local business's reputation. For some local businesses, all it takes is one negative experience with one customer. Think about all of those stories you have heard about a local business customer's complaint that has gone viral over something as small as
Local reputation management is our specialty!
One of Gator SEO's specialties is helping local businesses implement a strategy that builds a positive reputation throughout the internet. Through specific tactics, we can help raise the best results about your local business so that the less than savory results get pushed further down the list and off of the first page.
When you hire us for your reputation needs, we will help you with the following.
Removal of as many negative entries in search about your local business as possible.
Carefully prepared responses to as many negative reviews on popular review sites as possible.
Addition of new, positive content from your local business to help push down the negative content.
Addition of new, positive reviews of your local business to help push down the negative content.
Implementation of a system that will help you attain more positive reviews across the top local business directories, rating networks, and review sites to boost the overall reputation of your local business.
Don't let your local business's reputation stay in the red, and don't let it hang in the balance in hopes that nothing goes wrong. Contact us today and learn how we can help you create enough positive content about your business so that a few negatives against your local business won't even scratch the surface of your reputation!